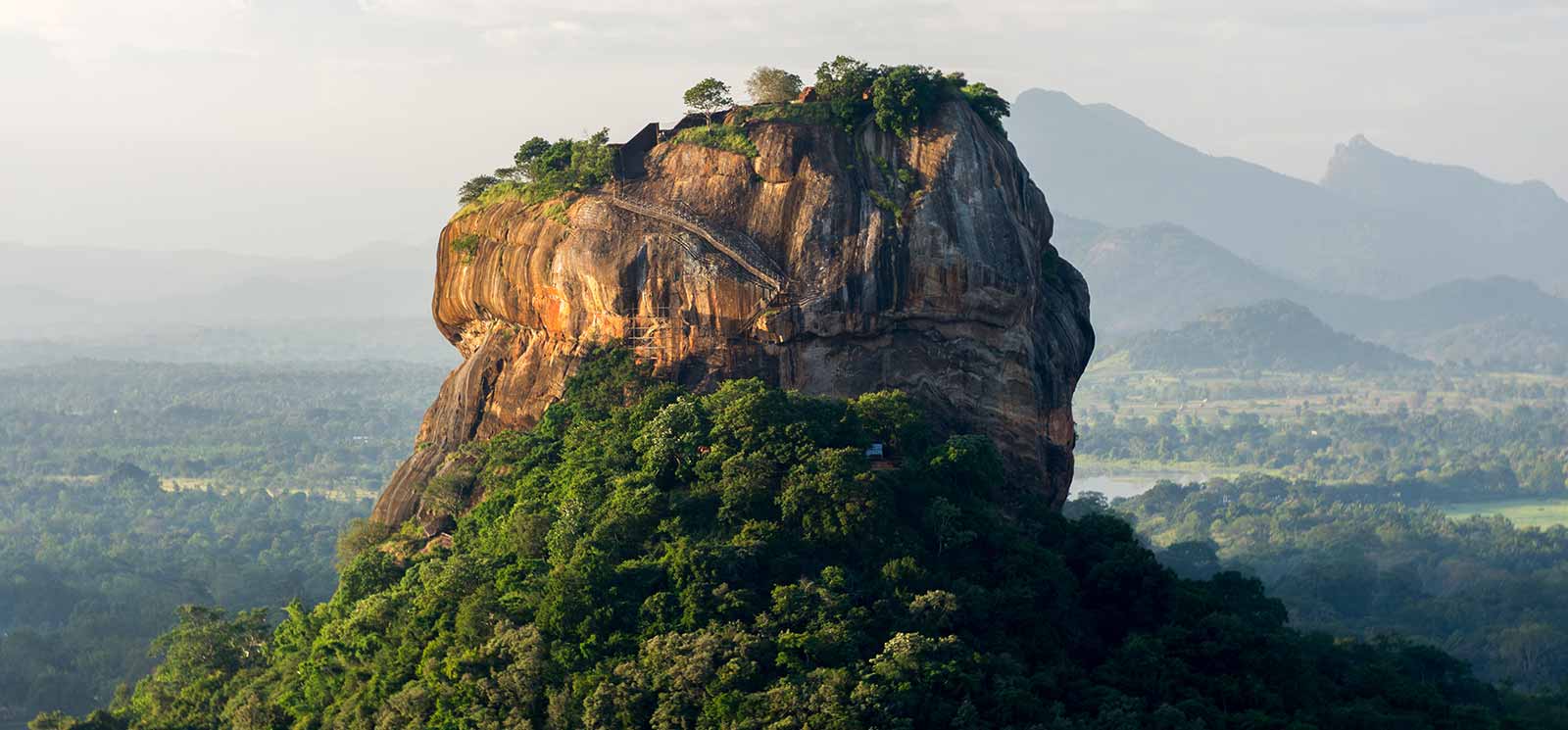 Sigiriya is one of the main places to visit in Sri Lanka. Sigiriya is one of the most valuable historical ruins in Sri Lanka and a monument recommended by Unesco. This ancient palace fortress, known as the eighth wonder of the world, is remarkable and has archaeological importance and every year Thousands of tourists come to visit Sigiriya. Sigiriya is located between Dambulla and Habarana town on a rocky plateau 370 meters above sea level.
Sigiriya, which is 200 meters higher than the forest, brings great beauty and stands majestically above the forest, surprising everyone from home and abroad who come with nature and harmony. The Sigiri fort complex is in the form of a ruined palace and is surrounded by an extensive network of forts. There are large ponds, large gardens, canals, palaces and fountains, as well as the amazing work of carrying water up the srigiri rock.
It is said that there was a Sigiri rock monastery in the third century BC, and in the second half of the fifth century, King Kasyapa decided to build a house here. It is said that after the death of King Kasyapa, Sigiriya was abandoned until the fourteenth century and became a Buddhist monastery again. The main entrance of Sigiriya is located on the northern side of the rock and it is made of huge stone lions, the image of a lion whose legs are still intact but the upper parts of the body seem to have been destroyed.Even today, the legs of a lion can be seen in Sigiriya, so it was named as Sigiriya Palace. Sigiriya is more important to us because of its beautiful murals, there are 18 murals on the west wall of Sigiriya, which are still preserved and can be seen by tourists.
The frescoes at Sigiriya depict naked women and are known as the wives of Kasyapa kings and the wives of Apa or priestesses performing religious rituals. All these paintings have survived from past times till today and such paintings are of historical importance.Moreover, one of the most prominent features of Sigiriya is its mirror wall. The mirror wall is painted with inscriptions and poems written by Sigiriya visitors. It is said that in the past, the mirror wall was so thick that the king could see his reflection.